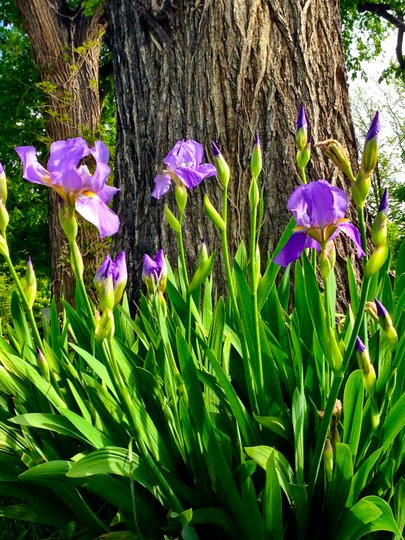 It's a quiet life here in Colorado, other than dodging tornadoes and thunderstorms! But the weather is improving and it's shorts time many days. And it isn't as dry as it was, which is a blessing!
I'm forever grateful to Dan and Susan for providing a roof over my head! But...
I do miss having my own place and I so miss my kitties, although having animals all around all the time is helpful. There are two dogs and two cats: Cedar, an elderly pit bull something mix; Bella, an obsessive/compulsive chocolate lab who lives for ball games; Zena, a very slinky black kitty and Pepper, a calico kitty who spends a lot of time on my bed! Just about every day, Susan and I take the dogs for a walk. Well, Bella goes for a ball game on the school playing field just across the street. We have one of the ball thrower devices that really send the ball a long way, and she just loves it, foaming at the mouth and ready to drop after five minutes of intense running, jumping and catching. Cedar goes for a leisurely stroll, and never misses an upright pole or bush!
This morning, my daily walk took me alongside one of the huge corn fields close to the house and I was horrified to see a helicopter spraying the crops and was very grateful the wind was blowing the wrong way. But shortly after that, I could feel the chemicals in the back of my throat, so despite wind direction, the s**t gets into the air everywhere. Nasty! On a more positive note, the streets are so pretty, everything is turning/has turned green; flowers are everywhere and this town is so tiny, there is hardly any traffic at all.
My web site is looking good, don't you think? I am still having issues with image size but the them developer is helping me so pretty soon I should be able to put the right sized pix up!